Information Systems club is open to all students with an interest in Information Systems, Information Technology, and their applications in business, healthcare, and other domains. The club's purpose is to provide a common ground for students who are interested in IS / IT to network with their peers, industry practitioners and alumni, and to provide them with activities such as workshops, speaker events, discussion panels to prepare them better for a career in Information Systems.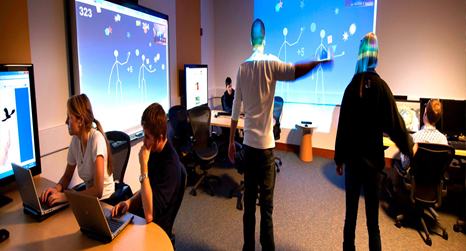 This program is intended for those students who wish to move from entry-level jobs to top-level positions where the student would use a combination of business and technical knowledge to lead the design and development of leading-edge enterprise solution, and maintaining business solution at enterprise level. 
Member Requirements
Currently the NJIT IS Club does not require a membership fee from those who attend our meetings. However, in return for this, we ask that if you come to our meetings and that you are ready to listen, learn, and ask questions. Typically the students who attend our meetings are MIS, BIS, IT, IS majors, but it is not a requirement to be declared as one of these five majors. If you are passionate about technology, or want to learn more about Information Systems then you are a perfect member for our club.\
Activities / Member Benefits
We will be offering speaker events that feature prominent IS practitioners from Fortune 500 firms to give you insights into what's going on out there. We will be hosting workshops such as "SAP / ERP training", "Business Intelligence Intro" and "Data Mining in a Nutshell" etc. to help you stay current with technology within corporations today. We will offer Alumni discussion panel and company recruiting events to give you better access to a job / internship opportunities. You will also have access to a full list of job / internship announcements that are only available through the IS club group forum.

Contact Info